OVCATA – A small group doing big things for safe and healthy Active Transportation in the Ottawa Valley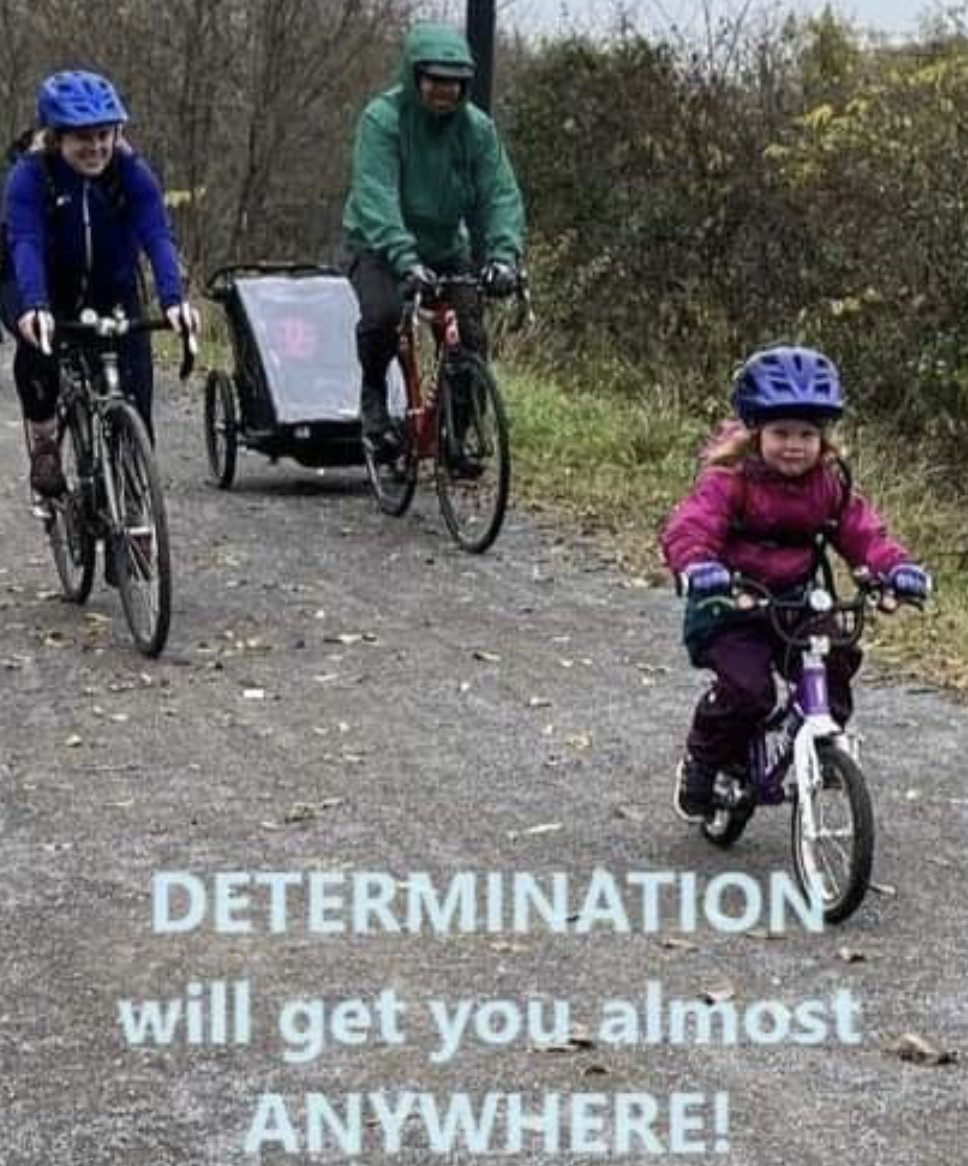 Four-year old Claire and her parents, Marie-Janick Robitaille and Lars Romeskie lead the way on the Algonquin Trail at the 10K Active Transportation event for Renfrew Hospice October 15. Despite the rain, $725 was raised for the hospice. According to OVCATA's secretary, Andy Kalnins, Claire, "Led the pack for 10K on her little bike peddling in a manner that makes a hamster on a flywheel look like a slacker. When she was done, she bounced like a rabbit to get to the main building."
Welcome to OVCATA - The Ottawa Valley Cycling and Active Transportation Alliance. We're a small group of volunteers who came together in 2016 to promote safe and healthy Active Transportation (AT) in the Ottawa Valley. Our style is collaborative, educational and non-adversarial. Since 2016, we've made a lot of progress that way and obtained strong buy-in and support from the County of Renfrew and many local municipalities.
We love to organize events, publicize and support other people's events all over the Valley, get bikes into the hands of those who need them, work with local governments and businesses, and lots more.
Go here to learn about Cashing in on Cycle Tourism in a report generated by our September 13, 2023 conference in Arnprior on Trail towns.
Click here for our 2023 Co-chair's report, which offers a full account of our activities last year.
Click here if you have a bike to donate or need one.
Click here if you'd like to donate money to help keep it all rolling.
And if you'd like to get involved, please send a note to info@ovcata.ca, get on our email list, and join our Facebook group.