Fall is a great time for cycling in the Ottawa Valley.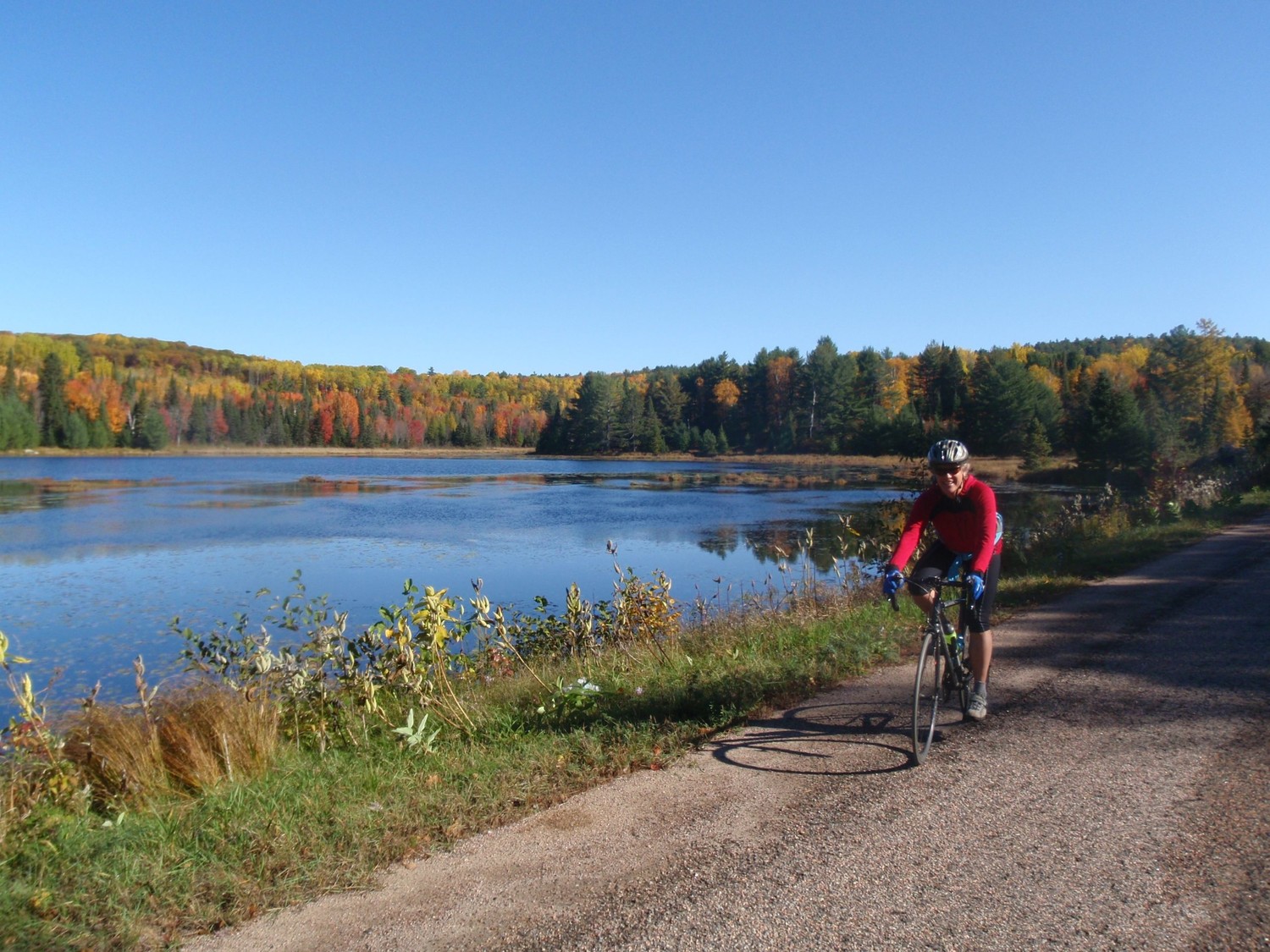 Fall is a great time for cycling in the Ottawa Valley. Renfrew County offers amazing choices for cyclists as the autumn colours blaze and the heat and summer traffic diminish.
There are lots of great local bike routes to choose from that mostly use quiet, township or County roads. For beginners level, there are fairly level and newly repaved roads like Fouth Chute Road from Eganville to the Bonnechere Caves, the Old Barry's Bay Road from Barry's Bay to Combermere, or Queen's Line in Whitewater Region. There are numerous rides of moderate difficulty, like the trip from Eganville to Killaloe via Crimson Maple and Ruby Roads, or the newly paved roads in Whitewater country on the Beachburg Peninsula. And there are spectactularly scenic routes for the expert in the hills of Foymount, Brudenell, Letterkenny, or the Kartuzy or Paugh Lake Roads out of Barry's Bay.
For a taste of what's available, members of OVCATA (Ottawa Valley Cycling and Active Transportation Alliance) have been posting some of our favourite routes online. Routes on the site range from short and sweet to long and tough, and OVCATA enourages riders to share their own favourite routes for posting online.
Renfrew County boasts an expanding network of rail trails. The new Algonquin Trail, on the former CP rail line, will ultimately connect from one end of the County to the other. At this point, it is open for riding between Pembroke and Petawawa and between Renfrew and Arnprior and beyond to Pakenham, Almonte, Carleton Place and Smiths Falls in Lanark County. The K&P trail from Renfrew to Calabogie, and beyond there, to points south in Lanark County and beyond is a great adventure.
Mountain biking opens up a whole different range of fall cycling possibilities, with publicly available trails in many areas. The Beachburg Off-Road Cycling Association maintains a wonderful set of trails, with information on its website. Forest Lea trails, near Pembroke, have been established by volunteers working with the Ministry of Natural Resources.