Highway 17 rumble strips could have fatal consequences - OVCATA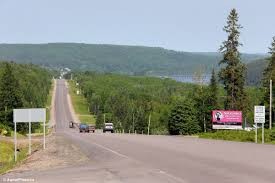 April 4, 2019
A plan to install rumble strips on Highway 17 between Chalk River and the Nipissing boundary could have fatal consequences, warns the Ottawa Valley Cycling and Active Transportation Alliance (OVCATA).
The road is the only route for trans-Canada cyclists, with no alternative roads available. Rumble strips, OVCATA warns, will force cyclists to ride in the main part of the heavily-travelled roadway.
"We are very concerned about the absence of safe and suitable infrastructure for cyclists in the absence of any alternative roads or trails," wrote OVCATA co-chair Ish Theilheimer and Secretary Ron Moss in a letter to transportation minister Jeff Yurek.
"Should MTO proceed with imprinting rumble strips on the existing pavement edge then cyclists are forced to travel on the travelled portion of the pavement of Highway 17," they wrote. "Cyclists will be left with the only place of travel on the driven portion of the highway developing a very dangerous and unsafe environment considering the traffic volume, the number of large transport trucks and the speed limits. We caution that this environment as proposed by MTO, sadly, could ultimately lead to fatalities should any of the motorized vehicles become in contact with any cyclist."
OVCATA is urging the Province to ultimately upgrade the abandoned former CP Rail line now known as the Algonquin Trail, but in the meantime, the installation of rumble strips, the group says, could create real problem.
"The Algonquin Trail could provide safer alternatives for cycle and active transportation travel. In the interim, travel is necessary on Highway 17, so we are requesting the installation of paved shoulders, as well, if rumble strips are installed to make the road safer. Without paved shoulders, rumble strips are an invitation to disaster."
The letter points out that the kind of infrastructure it recommends has been recently constructed by MTO elsewhere, such as on Highway 17 west of Nairn Centre.
INFO: Ron Moss - 613 638 3881